LUST opened 1998, as an alternative to traditional sexshops. We wanted to create a sanctuary for female sexuality, and to provide a sensual exploration of lust and desire in a safe space. LUST was the first of its kind, a front-runner and inspiration for many female-operated erotic businesses in Europe. 
Award-winning and pioneering, we are proud to still be among the best erotic shops in the world. LUST holds the standards high for one-to-one counselling, to offer an inspiring shopping experience with great service, and to only feature the best products available. That is why we have so many loyal clients, that have been part of our journey since the beginning.  And if you are new to the shop, we welcome you to the L For Love family!
It'shere
Here it is Tenga's new vibrator IROHA BY TENGA - MAI TOKI a new type of vibration with Haptic WAVE technology. Experience the unprecedented pleasure of deep resonance throughout your body. Control the intensity and choose from 10 varied and enticing sound-based rhythm patterns and experiencing deep, resonating vibrations with the iroha mai.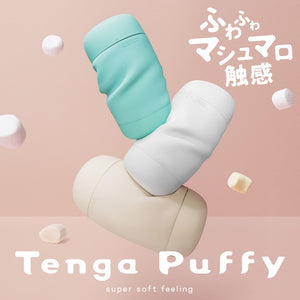 Don't miss out on Puffy
Puffy from Tenga,. so soft that we wish we had a penis...
Puffy new Masturbator from Tenga
What you need to pack for holiday..
Our 3 must have items that fits right into your carry on bag. Trust your lust.